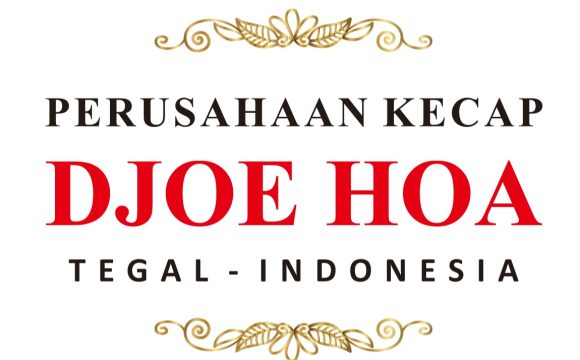 Perusahaan Kecap DJOE HOA berdiri pada tahun 1942 di kota Tegal – Jawa Tengah. Pada awalnya perusahaan hanya memproduksi produk kecap Ikan yang diberi nama Kecap Ikan cap Ikan Merah. Dimulai dari sebuah industri rumah tangga kemudian dapat berkembang menjadi sebuah industri yang lebih besar dan fokus dalam memproduksi salah satu bumbu dapur yang dibutuhkan banyak orang. Pada tahun 1993, Perusahaan Kecap DJOE HOA untuk pertama kalinya memproduksi varian kecap manisnya yang diberi merk Kecap Manis cap Ikan Hitam dan Delimas.
Di tahun 2006, Perusahaan Kecap DJOE HOA mengakuisisi Kecap Sari Dele yang merupakan Kecap khas dari kota Tegal yang sudah terkenal sejak tahun 1950. Di bawah pengelolaan Perusahaan Kecap DJOE HOA, Kecap Sari Dele menjadi lebih berkembang karena Perusahaan berkomitmen untuk melestarikan icon yang sudah melekat selama ini dan berusaha mempertahankan mutu, kualitas, dan cita rasa yang sudah ada.
Kini Perusahaan Kecap DJOE HOA semakin serius dalam ruang lingkupnya sebagai produsen kecap. Di tahun 2017, sebagai bentuk diversifikasi yang lebih modern, saat ini Perusahaan Kecap DJOE HOA mulai memproduksi sambel sehat yang diberi nama Sambel Sehat Royal Chili (www.sambelroyalchili.com). 
DJOE HOA was established in 1942 in the city of Tegal – Central Java. Initially the company only produced fish sauce products named, Kecap Ikan cap Ikan Merah. Starting from a home industry DJOE HOA developed into a larger industry that focus on producing one of the many herbs that many people need. In 1993, DJOE HOA Company produced its sweet soy sauce variants for the first time which were branded Black Fish and Delimas.
In 2006, DJOE HOA Company acquired Kecap Sari Dele which was the oldest  soy sauce from Tegal city that has been famous since 1950. Under the management of DJOE HOA Company, Kecap Sari Dele has become more developed because the Company is committed to preserving the icon that has been attached to the brand and trying to maintain the quality and taste that already exists.
Now, DJOE HOA Company is getting more serious in its scope as a producer of soy sauce. In 2017, as a more modern form of diversification, DJOE HOA Company started to produce healthy chili sauce called Royal Chili (www.sambelroyalchili.com).
Visi Kami
Menjadi salah satu. bagian dari dunia usaha di Indonesia yang dapat memberikan banyak manfaat bagi masyarakat luas melalui produk-produk yang dihasilkan, dalam hal ini berupa kecap dan sambal, baik secara internal maupun eksternal. Perusahaan lebih berfokus pada pengembangan produk-produk yang memperhatikan kesehatan pemakainya sehingga diharapkan masyarakat dapat memperoleh produk yang berkualitas dan aman dikonsumsi
Our Vision 
Being one part of the business world in Indonesia that can provide many benefits to the wider community through the products produced, in this case in the form of soy sauce and chili sauce, both internally and externally. The company focus  more on developing products that pay attention to the health of the users in the hope that the people can obtain good quality products and are safe for consumtion

.
Misi Kami
Memperkenalkan sekaligus mengedukasi masyarakat mengenai produk kecap dan sambal yang berkualitas dan baik untuk dikonsumsi melalui produk-produk yang dihasilkan oleh perusahaan. Agar masyarakat tidak hanya asal membeli dan memakai saja, namun juga bisa mengerti dan merasakan dari kualitas produk yang mereka pakai.
Our Mission
Introducing and educating the public about good quality of good soy sauce and chilli sauce for consumption that are produced by the company. So that the people not just buy and use, but also can understand and taste the quality of the products they use.